The beautiful village of Megève in the French Alps is set to hold the inaugural edition of L'Essentiel later this summer, with the three-day wellness festival already creating a buzz amongst seasoned yoga enthusiasts and those new to the ancient discipline. The brainchild of respected yoga teacher Katy Mission, the programme is being organised by Megève Tourism in collaboration with Satiam™ Yoga and will comprise 17 workshops and experiences spanning the themes of yoga, nutrition, cooking, meditation, and aromatherapy.
Megève
Set to take place September 11-13th 2020, the festival will showcase the discipline of Satiam Yoga, which was devised by Katy and is a practice centred on breathing and posture exercises. Katy, who is the founder of the popular Satiam Academy, works as a ski instructor in Megève during the winter months and is on a mission to bring the benefits of her discipline to the mountains this summer. Satiam, which combines the Sanskrit word for 'sit' and the English words 'I am', enables those taking part to improve their physical, mental and spiritual well-being.
Against the backdrop of recent global events, the festival is taking place with a view to helping attendees relax and rejuvenate after, what has been for many, a uniquely challenging time. Drawing on the peacefulness, tranquillity and serenity of the summer mountains, visitors will have the opportunity to get back to nature by taking part in a variety of enriching activities. They include a specially curated well-being breakfast prepared by the plant-based chef duo Wild Seeds, a class with Aria and Gus exploring the virtues of 'Warrior Flow' yoga, and an energising yoga dance session with the body movement specialist Angélique Favre.
L'Essentiel will be hosted at Megeve's Le Palais, the largest leisure complex in the Alps. The centre, which features a vast array of superb facilities including Turkish baths, a year-round ice rink and a state-of-the-art spa, will welcome health-conscious yoga lovers from all over France and beyond, for what is set to be a fun and informative weekend for both experts and novices alike.
Le Palais
At the event, where tickets are priced between €20 and €55, festival goers will also have the opportunity to shop for yoga clothing and accessories, as well as for bespoke and ethically made jewellery.  In addition, vegan food and drink will be available throughout, and for those wishing to celebrate, an array of organic wines will be on offer.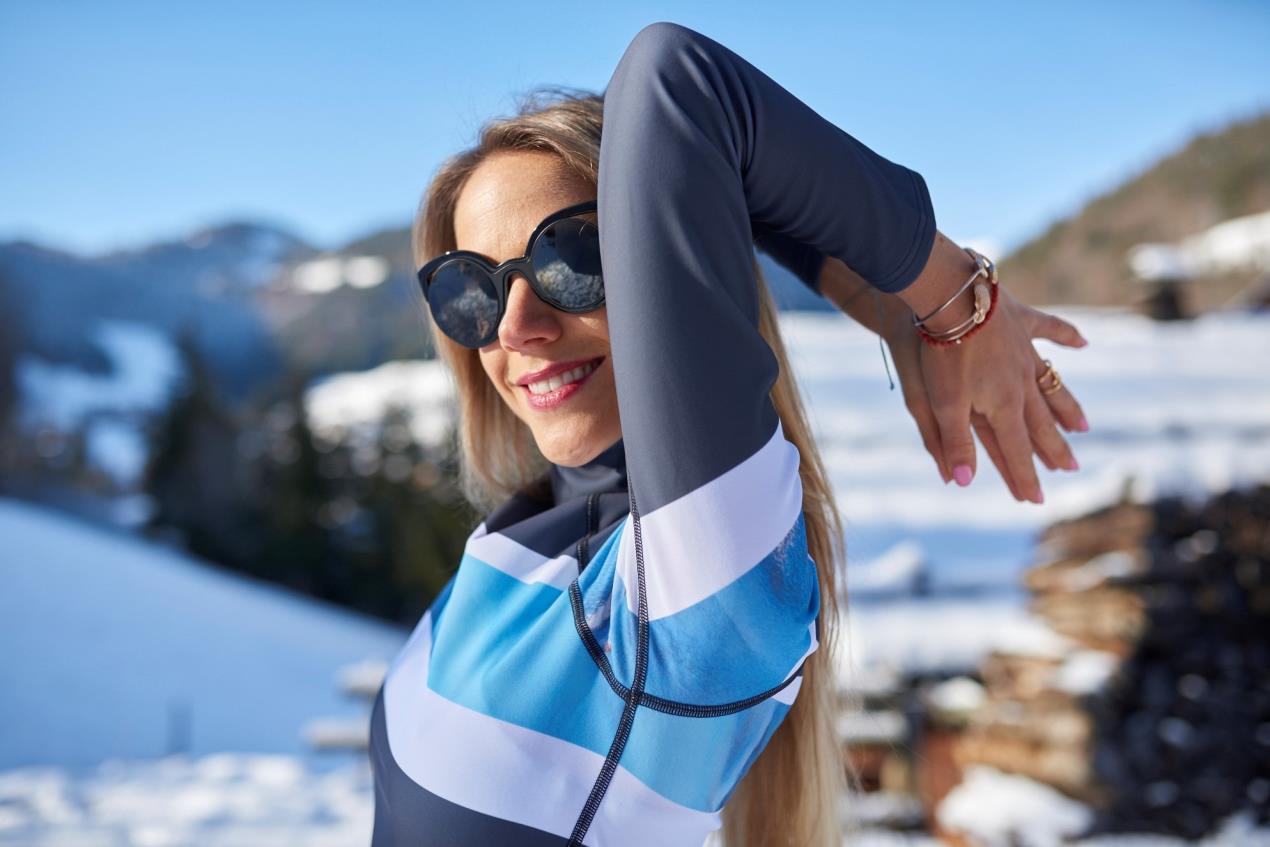 Katy Misson
L'Essentiel is the latest event to cement Megeve's position as the leading centre for wellness holidays in the region. With yoga retreats and superb spa facilities, the village is the perfect destination for anyone wanting to simply unwind and relax. Beyond the festival, visitors can also choose to get active with a huge range of hiking, biking, climbing, and fishing excursions on offer at this time of year, or opt to play tennis or a round of golf on a world-class course. Visitors can also reconnect with nature through an array of transformative experiences, think horse-back rides to the summit of Mont d'Arbois to admire the spectacular sunset, or taking to the skies over the Alps in a light-aircraft. For more details about L'Essentiel and for ticket information visit the festival website: http://www.satiamfestival.com (website is in French, use Google Translate)
The sound of jazz will return to Megève
Sadly, Megève's renowned International Jazz Festival was cancelled this year, but organisers are excited to announce that the event will return 2-4 April 2021, when hundreds of artists will descend on the village for the fifth edition of the much-loved event. The sounds of New Orleans will come to Megève with performances set to take place in the streets and at lively venues throughout the village, with the higher profile concerts held at the impressive Le Palais night club. The festival will showcase an eclectic range of performances from domestic and international artists, with past headliners having included Gregory Porter, Marcus Miller and Norah Jones, with the 2021 line-up being much anticipated.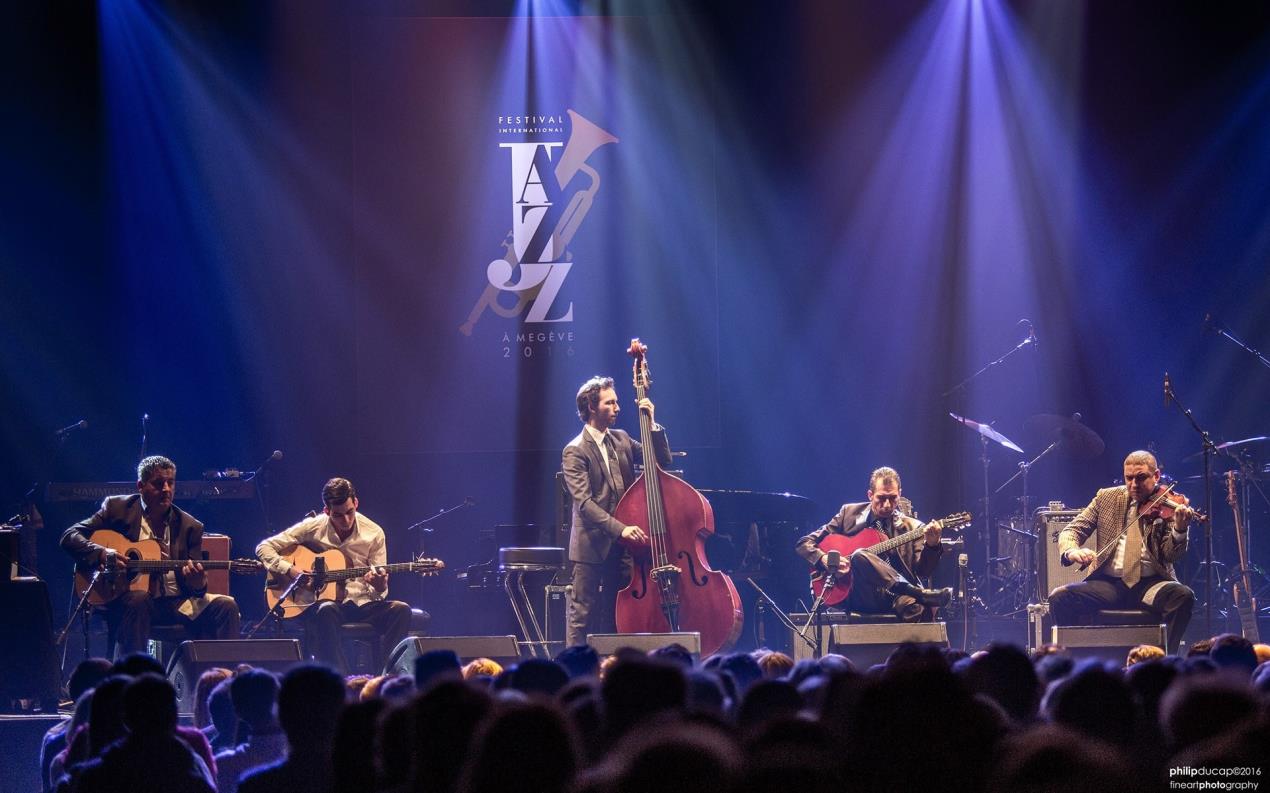 Megève International Jazz Festival
Go There: Megève is only one hour from Geneva Airport, which benefits from direct, low-cost flight access from London, Birmingham, Liverpool, Edinburgh, Bristol and Leeds. Return flights from London Gatwick to Geneva with EasyJet are priced from £43pp.
For more about Megève please visit: https://megeve.com
(images copyright of Commune de Megève)
Megève
Set in the heart of the Mont Blanc massif, Megève is a stunning traditional winter sports and summer village that has been popular with artists, intellectuals and holidaymakers for more than a century. The traffic-free, cobbled medieval centre features an abundance of artisan shops, galleries, and a beautiful array of four-and-five-star hotels, as well as no less than four Michelin-starred restaurants. But Megève is also becoming increasingly popular with British holidaymakers seeking a charming getaway on the slopes or in the summer mountains without the price tag, thanks to a growing number of chic and affordable accommodation and dining options.
---
This guest post was written by Tim, Heaven Publicity